Durham H.O.G.® Chapter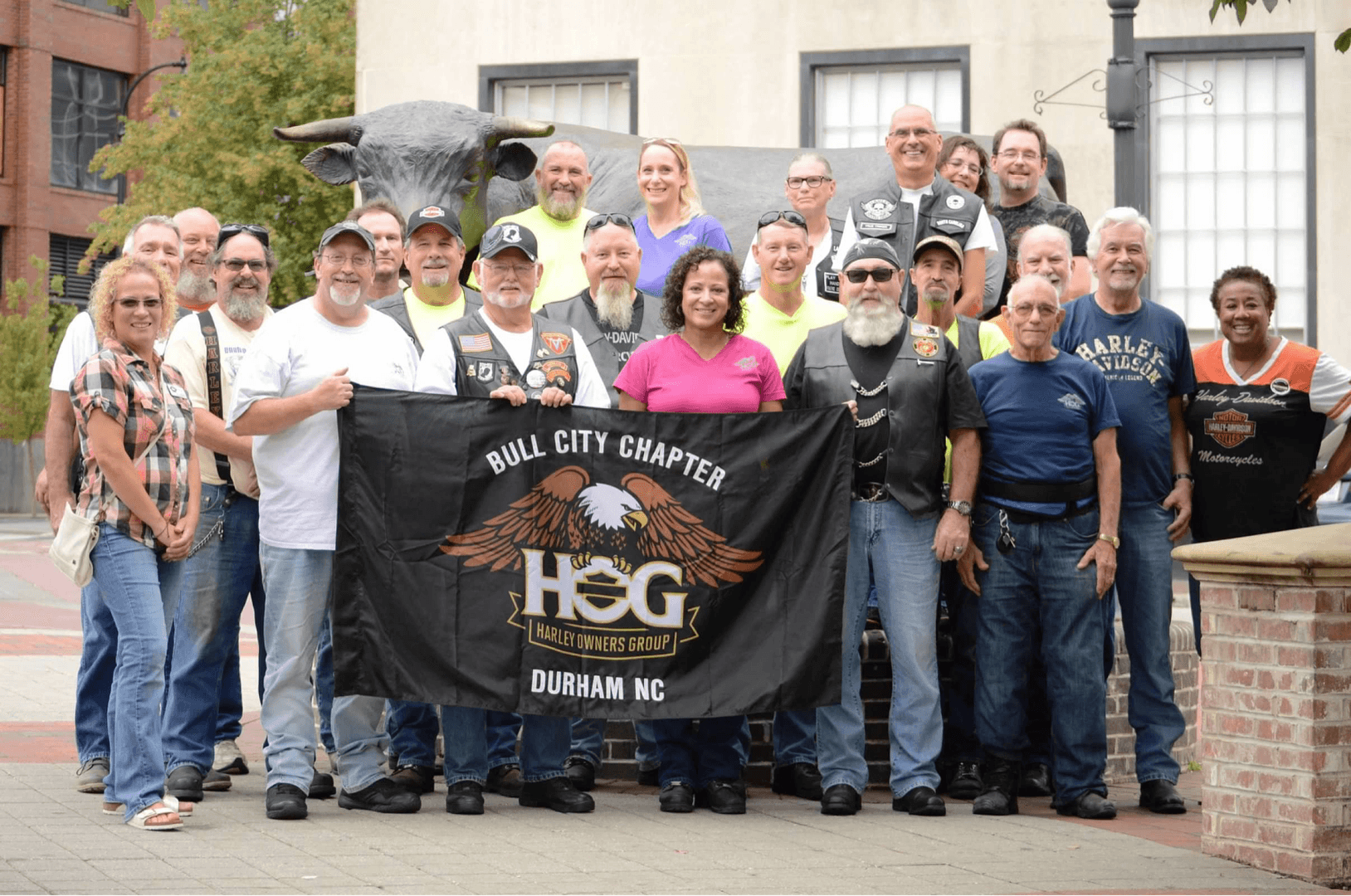 So, you wanna be a member of H.O.G.®?
You too can become a member of the Durham Chapter of the Harley Owners Group®. There are a few requirements you must meet though. First, you must be a member of the national Harley Owners Group®. Information on joining if you're not already a member is available at bullcityhog.com
The BULL CITY CHAPTER 4040 Harley Owners Group®, sponsored by Raging Bull Harley-Davidson, is a 501(c)4 organization that is deeply rooted in the Durham community. We are fortunate to call central North Carolina our home, and appreciate the many beautiful motorcycle roads, places to eat, and people we meet. Founded in the mid-80's, the Chapter's mission is to encourage safe riding and involvement in the Harley-Davidson® motorcycling community. The Chapter also supports local charities through fundraising events – collecting donation for local charity organizations, some poker runs, and a November toy run. Chapter membership currently includes Harley riders ranging in age from 20-something to 80-something, from a wide variety of backgrounds and occupations. The chapter is managed by a Board of Directors, as stipulated in our National HOG® charter, who meets at 9 am on the first Saturday of each month. Board meetings are open to all chapter members. The chapter also meets on the first Saturday of each month beginning at 10 am for fellowship, riding stories, dealership news, and the obligatory chapter business update. A group ride will be planned after each monthly meeting. Meetings are usually held in the HOG meeting room upstairs at the dealership. Own a Harley and live in the area? Join our Chapter. Fill out the application (download and print form below, membership in National HOG® is required to join) and drop it by the dealership or fill one out at the meeting, we look forward to meeting you!
INTERESTED IN JOINING?
---